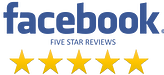 We are Malaysia's best and most recognized renovation company . We offer one stop renovation services that
incorporate the interior design and consultancy .We have successfully completed quite a number a number of renovation projects in
Malaysia .This implies that we have great experience in both commercial and industrial renovations, witout forgetting the
small projects such as home and retail shops.
We possess a trait of meticulousness in making good use of building and interior design. This range from preliminary
design all the way to the successful completion of a project or a contract. We have a great combination of technical
background and interior design talents ; this surpasses multi-faceted interior plans and building service . All our renovation
service are based on skills , intergrity , quality and personal attention to our customer .